The past few weeks has seen me pretty much turn back into a Google fanboy again.
I strayed away from their products and services when I got my Macbook Pro and iPhone, as I was using the inbuilt email clients instead. But let's face it, the native Apple mail can't compete with Gmail, and the iPhone app looks
gorgeous
. With this I started using Google+ again, and joined some great communities.
These communities are essentially like every other forum/social network 'group', but with a few added features. However it's not really the functionality of the groups that's great; it's the level of engagement. Ask a question on the Chromebooks group and there's an answer in minutes. Drop into the Nexus group and see a bunch of geeky guys positing their awesome homescreen layouts, with a ton of comments to follow. There's no spam, no (serious) trolling, no fake accounts, just a bunch of people with the same interests, genuinely engaging in interesting conversation.
I would say Google+ is the only social network available with this level of quality engagement. I use Twitter a lot, and still think it's great, but the conversation isn't quite as complex due to the character limitations, and there are a ton of people who are just collecting followers and are totally disengaged. I only really use Facebook when I want to see fountains of shit spewing from my news feed, it's a joke how bad it's become.
So get on Google+, search for your interests on the 'Communities' section and start chatting, or even set up your own community.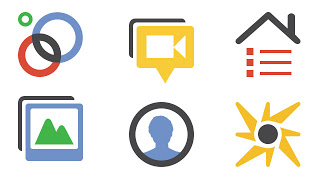 Update: in one day, this post has 7 shares, over 20 comments and 54 +1's (and counting) from Google+. Twitter and Facebook have had no engagement.